Sell and manage your courses cost-effectively on GetCourse
Affordable pricing

All-in-one

24/7 support
Migrate your online school to GetCourse andget a 50% discount from your current price*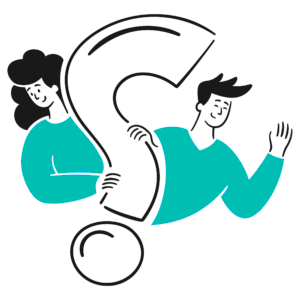 Do you pay much for your online school hosting?

Looking for an all-in-one solution to manage your growing online business?

Suffer from lack of functionality with your current online platform?

Want to automate your sales funnel?

Looking for ways to decrease the costs of your business operations?

Want to automate processes in your online school?

Owner of growing online educational business


CEO/COO/CMO at a mature online school

Owner of a fresh online school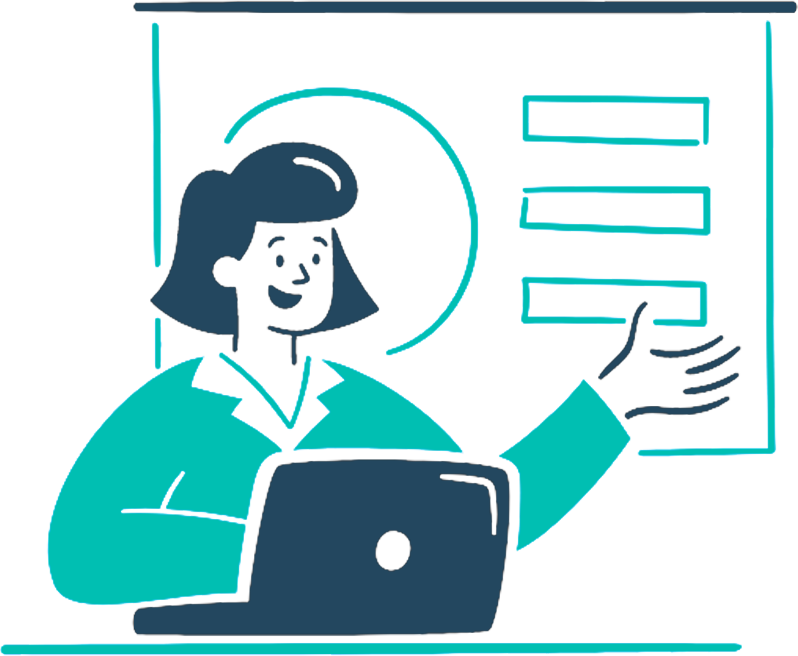 А platform for your online business: your webinars, video training and management of online educational projects.
GetCourse™ is an all-in-one platform that will save you time and money and let you create a solid online school.
to attract customers and build trusting relationships with them in one service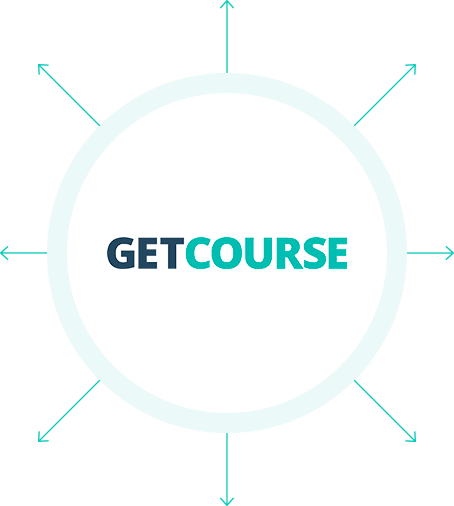 LMS (learning management system)
Landing page and website builder
CRM (client relationship management)
Mailings by email and messaging app
End-to-end analytics and reports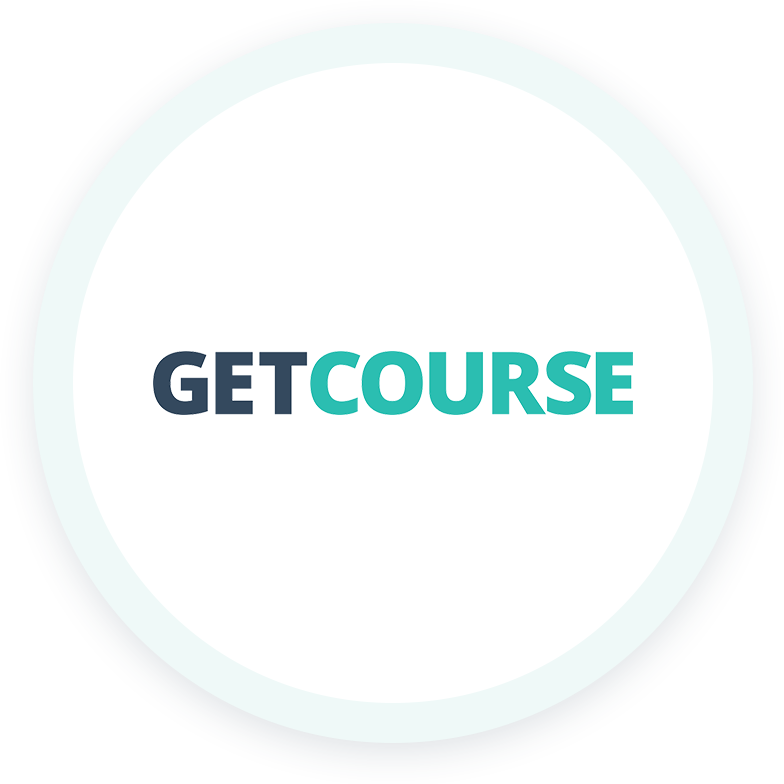 Landing page and website builder
LMS (learning management system)
CRM (client relationship management)
Mailings by email and messaging app
End-to-end analytics and reports
And dozens more tools to grow your business
LMS or learning management system — run and organize your online training

File storage — upload files and documents to share with your students
CRM or client relationship management system — a database of your clients with the ability to communicate with them
CMS or content management system (site builder) — create your website without coding/programming and advertise courses on your landing pages
Sales & marketing module — check for all your new leads and sales
Communication module (email, sms and messengers) — create numerous personalized emails, SMS and messages (in WhatsApp, Telegram, Facebook Messenger) and send them at any time and even automatically
Webinar module — hold webinars using GetCourse™, YouTube or Zoom and open access to the registered users in your GetCourse™ database
Process automation — set up various processes to automate your sales funnels and administrative tasks
Analytics dashboards — check your website traffic and know how many visitors became your paying customers
Payment gateway — receive online payments worldwide
Affiliate program — let third parties promote and sell your product for a fee
earned by GetCourse users in 2021
12 000 + clients worldwide
create and sell their online courses on GetCourse
made by 1885 of our clients in 2021
earn over 73 000 000 INR/monthly with GetCourse automation
new online schools register daily on GetCourse
We developed GetCourse to run our own online courses that bring us now 73 000 000 INR/monthly, and shared the platform with over 12 000+ clients worldwide running an online educational business
We welcome our new users with a 50% discount* to make your migration smoothly and cost-effective
---

CEO of SferaPro
We express our great gratitude to the entire GetCourse team. Professionalism, attention to detail, responsiveness and sensitivity, involvement and loyal attitude to customers — these traits characterize you. The most important is that now we have a great base for our business, which we would not have without your help!

---

Executive Director of The Heart's Business
GetCourse is an all-in-one solution, thanks to which you can automate all the processes of an online school and save time. On this platform you can build the entire path of a client starting with the first request to the analytics at the end. This is an excellent solution for both beginners and advanced entrepreneurs. GetCourse makes entrepreneurs' lives easier because they can organize training and sales, create landing pages, launch mailings and do everything else that an online school needs in one place.

---

Executive Director of the Environment Online Community
Moving into GetCourse has become a significant growth point for us. For me, GetCourse is an irreplaceable employee-robot that replaces an entire staff. Thanks to the "all in one" approach you save money on services and integration between them and on some specialists. GetCourse provides complete confidentiality and information protection: it has its own player, its own video hosting, and the option to limit the number of devices from which a user can watch lessons on the platform and protect the video with a watermark so that in case of a leak, who exactly recorded it can be identified. The platform is constantly improving, develops and implements new functions and features. As an entrepreneur you should always keep your finger on the pulse, but with GetCourse it's easy, because you see all the analytics.

---

GETHELPERS Executive Director
Those who use GetCourse are ahead of the game! While competitors are looking for the «perfect system», I have found mine:) Their service is on fire — it can do everything! Automatic sales, automatic access to lessons, mailing with segmentation (literally any conditions that come to your mind) — everything works. Landing pages, auto-calls, SMS, CRM — you can find EVERYTHING there! All in all, this platform is on fire.

Register now to get a special deal for new clients
*discount from your current price
for the first three months
month free setup help from
GetCorse team
Quick human support with a personalized experience: easy explanations, video explainers and screen capture
Once you start using GetCourse™, our technical specialists will do their best to help you cope with all the technical stuff
Once you see and understand how it works — you will love it forever!
---
This website is not a part of Facebook or Facebook, Inc. Additionally this site is NOT endorsed by Facebook in any way. FACEBOOK is a trademark of FACEBOOK, Inc.
All logos, company names, brands, images, trademarks and other intellectual property, as well as their appearance on this website, is merely intended to illustrate the content available for informative purposes and are the property of their respective owners.
GetCourse does not state or guarantee that any access and usage of the GetCourse Product may or may not improve your income. You are solely responsible for determining the suitability of the Product for the uses contemplated by you or your customers. We recommend that you do your own Independent research before purchasing anything.